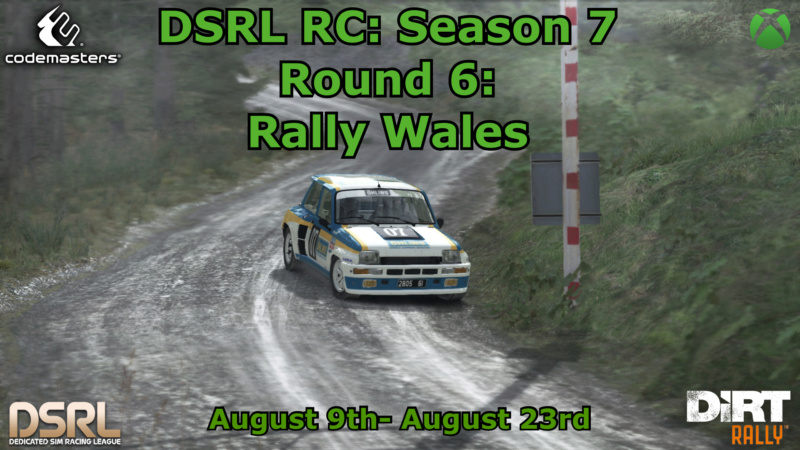 The final round of the Championship is now underway!Stages, service areas and conditions for Round 6: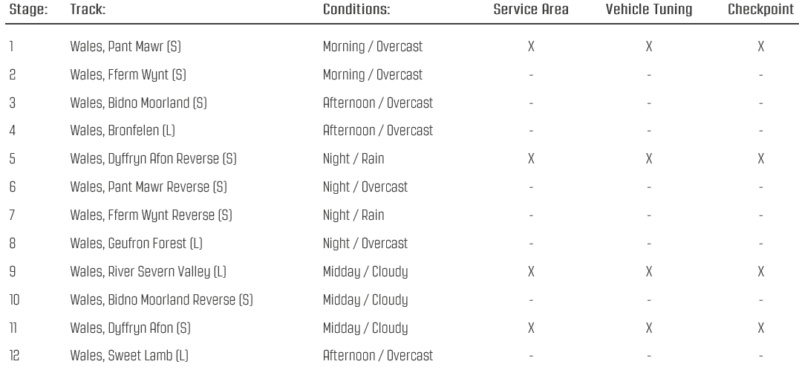 Rally Wales stages are live from August 9th- August 23rdFeel free to discuss your rally & post any pictures, videos, gameclips, stream links, summaries etc. from Round 6 in this thread.

Registration:
http://www.thedsrl.com/t785-dsrl-rc-season-7-registration
Championship Standings:
http://www.thedsrl.com/t806-dsrl-rc-season-7-standings
Racenet link (live timing, full schedule and rally results):
https://www.dirtgame.com/us/leagues/league/66869/the-dsrl-rc
Good luck to all competing teams & drivers in the last round of the season!
EpilepticToast

Ten Time Champion



Rally Wale all done!
I`m pleased to say that N-Sports only remaining driver has completed Rally Wales and stands proudly at the top of the leader board.
The stages were tough but really enjoyable and after a smooth start, N-Sports number one driver Sloe, ran in to some problems, all was going well until the start of the last of the night stages where Sloe lost all his lights after a spin resulting in having to complete the rest of the stage in darkness.
Sloe said "I was caught out early on in there, I`m sure I saw Kylie in her hot pants at the side of the stage and lost concentration, what an arse!"
Then while trying to make up time in the next stage Sloe rolled the pig of a Ford Sierra deep in to the scenery but managed to limp on to the end of the stage in a trashed Sierra.
Things didn`t improve on SS11 either, a few spins in there costing valuable time.
A deep breath, calm and concentrated and back in to a steady flowing pace on the last stage left Sloe overall quite happy with his performance.
Good luck out there drivers
Sloe



---
Permissions in this forum:
You
cannot
reply to topics in this forum