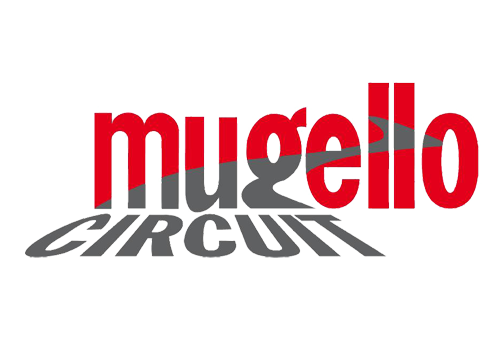 Formula Abarth Round 8: Mugello
July 7th 9pm UK/4pm Eastern US
Lobby Settings :Lobby Name :
DSRLLobby Password :
NonePrivacy :
Invite OnlyTrack :
MugelloCar :
Tatuus FA01. There are only 5 liveries so the field will be running duplicate liveries.Practice Session :
5 minQualifying Session :
25 Min. Session will end after 20 minRace Duration :
29 lapsRace Start Delay :
30 secondsTime of Day :
13:00Weather :
ClearAmbient Temperature :
28° CTrack Surface :
Always set to OptimumAutoclutch :
OnTraction Control :
FactoryABS :
FactoryStability Control :
OffTire Blankets :
OnFuel Rate :
100%Damage Rate :
30%Tyre Wear : 100%Allowed Tires Out :
2Qualify Limit : 100%
There will be a 5 minute Practice session to load everyone in. You are allowed to go on track during this session.
Qualifying will be a 25 minute session. Qualifying will end after 20 minutes with time to finish your flying lap. The remaining 5 minutes will be to set/save your race tune.
The session will automatically finish and go to a 30 second count down to the green lights.
You must select "DRIVE" during the pre-race screen to ready up for the race.
If you are involved in an accident that you caused, please give the spot back as quickly as possible.
If you feel the crash was more than a racing incident or you were not properly given the spot back please record the crash and report it to the lobby host for possible further action.
Full course yellows will only be called on lap 1.
This will be called quickly by the lobby host if 3 or more cars sustain damage on lap 1.
All cars will proceed at no faster than 100KPH for the remainder of lap 1 and all of lap 2.
The damaged cars must pit and catch up to the back of the pack.
If this requires a 3rd lap of caution we will do so. Incidents later in the race will not bring out a full course yellow. IN
Hurt MaGurt
Shneeb108
Hammerpgh
micko39
HateWorldwide
Duilsk
OUT
K4OTIK xATOMICZ
Last edited by Hurt MaGurt on Sat Jul 07, 2018 11:10 pm; edited 7 times in total
Hurt MaGurt

​​​​​​​​​



Count me in for this one.
Hammerpgh



IN hope we can get this one on
micko39



I would love to take part. I'm not very experienced or good so I'll be the one everyone laps. I'll do my best not to get in anyone's way. I am a totally newbie it will be my 4th online race.
I understand if I'm not experienced enough to take part yet.

Duilsk



Yeah Duilsk, you are welcome to join us. We all were new at one point. I'll start the party 5 or 10 min before 9pm BST. My gamertag is Hurt MaGurt.
Thrustmaster TX / GTE Rim / TH8A Shifter / Fanatec Clubsport V2 Pedals with Basher CPX
Hurt MaGurt

​​​​​​​​​



Out, sorry I can't make the race but I am away in turkey, hope everyone has a good race
Chappers01



Ok guys not sure abt this now... long afternoon watching and celebrating England's World Cup Quarter-Final victory so not exactly in great shape for racing especially as I've not yet set a tyre on the track here.

I'll do my best but but it really depends on how much more I have to drink lol. If I do make it be aware of me around the track too, especially in the early laps as it will take me some time to get into any kind of rhythm and find my braking points after a month away from racing.
Hammerpgh



Ok further update... my internet has reset twice in the last hour so not sure I'll be able to get on anyway.

Currently watching Croatia v Russia but will try to get on shortly.
Hammerpgh



@Hammerpgh

wrote:Ok further update... my internet has reset twice in the last hour so not sure I'll be able to get on anyway.

Currently watching Croatia v Russia but will try to get on shortly.
It's funny who you see in these different forums, hello ;-)
DangerDave49



---
Permissions in this forum:
You
cannot
reply to topics in this forum